Negotiating about Pandas for San Diego Zoo (A)
Myers's Initial Plans
In 1987, the People's Republic of China loaned a pair of giant pandas to the San Diego Zoo in the U.S. Their arrival caused so much public excitement that journalists called it "pandamonium." Over 200 days from July 1987 to February 1988, the Zoo drew more than 2 million visitors. The 30% jump in regular zoo attendance added $5.7 million to normal gate and souvenir receipts. The exhibit was a zoo director's dream.
Before the pandas had even left the Zoo, Douglas Myers, the executive director of the Zoological Society of San Diego, began thinking about how to bring them back for a longer stay. The San Diego Zoo, like most zoos, had high fixed costs to cover. It was also fundamentally dedicated to educating the public about animals and developing its renowned expertise in the preservation of endangered species. For these reasons, attracting zoo visitors—new and returning—was an ongoing strategic concern for Myers, and giant pandas were "rock stars."
The Zoo's bargaining position, however, was relatively weak. China was the sole source of giant pandas, and only 1,100 remained in the wild according to a recent estimate.1 Moreover, they were in demand by zoos throughout the world. Chinese authorities responded very selectively. Washington's National Zoo was the only zoo in the U.S. that had a permanent panda exhibit, and it resulted from the historic opening of relations between China and the U.S. in 1972. Since the late 1950s, the Chinese government had permitted fewer than 15 other countries to host these rare animals for even a short visit.
In late February 1988, Myers decided to focus his initial planning on three main tasks. First, what kind of framework or set of general principles could be developed with Chinese organizations to facilitate a long-term panda stay? All of China's previous panda arrangements had taken the form of permanent state gifts or short-term exhibition loans. Second, what concerns should Myers put forward—and in turn, anticipate from Chinese counterparts—as the main agenda items for negotiation? Third, what communication strategy and talking points should he use to persuade his relatively powerful counterparts and make his case for San Diego Zoo? He would have to undertake additional preparations, such as financial targets, but for now, the three tasks were "top of mind" as he began to review information on several pertinent topics.
I. San Diego Zoo: Overview
The San Diego Zoo was located in the heart of the city on 100 acres (0.16 square miles) of 1,200-acre Balboa Park. The Zoo housed one of the most varied collections in the world—4,000 animals from more than 800 species—and enjoyed an international reputation for its progressive approach to animal care and species conservation. The Zoo was managed by the nonprofit Zoological Society of San Diego (ZSSD), which had the largest membership of any such group in the world and the largest zoo budget in the U.S.
Douglas Myers became executive director of the ZSSD in 1985. By then, he had accumulated 14 years of experience in animal keeping, and zoo operations and administration. He began his career at Busch Entertainment Corporation after earning a B.A. in business and psychology. At Busch Gardens, he moved from animal keeper and supervisor of animal shows to operations manager. In 1982, he became the general manager of San Diego Wild Animal Park. Over the next three years, he took on major operational and planning responsibilities for both the Animal Park and the Zoo and managed the ZSSD's educational activities, public relations, marketing, and the budget. Myers had publicly committed to building the San Diego Zoo's reputation as one of the greatest zoos in the world.
The city of San Diego, with a population of 1.1 million, was the second largest city in California and sixth largest in the U.S.2 Its per capita income made it the wealthiest among U.S. cities with a population over 1 million.3 San Diego's economy was driven by defense, manufacturing, and tourism. The Port of San Diego played a major role in all of these industries. In addition to its shipping and trade activities, the Port accommodated the only large-scale submarine and shipbuilding yards on the U.S. west coast and the largest naval fleet in the world.
The region was known for its cool, sunny climate. Temperatures remained nearly constant throughout the year (an average of 71 degrees Fahrenheit), and annual rainfall was minimal (9–13 inches). These conditions suited many animals and favored the San Diego Zoo.
II. Zoos in the U.S.: A Brief Background
Zoos in North America started out primarily as facilities for the display of animals to the public. Like other founders, Dr. Harry Wegeforth, who built the San Diego Zoo, was said to have a "dazzling passion" for animals.4 His inspiration for the Zoo had come from animal exhibits at an international exposition in San Diego in 1916. Over time, the mission of zoos evolved from display to public education and animal conservation. To promote these values and oversee compliance, the American Association of Zoological Parks and Aquariums (AAZPA) was established in 1924. By 1987, there were 117 AAZPA-accredited zoos in the U.S.
The most popular attractions were generally the large mammals that children learned about in school. Elephants, giraffes, and the "big cats" (e.g., lions, tigers, leopards) drew crowds. (See Exhibit 1.) In studies of "attracting power" and "holding power" (respectively, the likelihood of a visitor stopping at an exhibit, and the time spent at it), researchers reported a significant correlation between an animal's physical size and its popularity, although this finding did not go uncontested.5
Exhibit 1 | Popular Animals in U.S. Zoos (unranked)
Apes
Koalas
Bears
Komodo Dragons
Crocodiles
Lions
Elephants
Monkeys
Giraffes
Orangutans
Gorillas
Rhinoceroses
Hippopotamuses
Tigers
Kangaroos
Zebras
Source: http://www.helium.com/items/1834495-most-popular-zoo-animals.
Exotic and nearly extinct animals were also star attractions, albeit for different reasons. For Americans, animals from Africa and Asia carried a certain mystique; they created intrigue. But they were also expensive to acquire and maintain.
At most zoos, finances were chronically troubling.6 Costs for animal care, which involved food, keepers, medical supplies and veterinary services, tended to be high and fixed. Revenue from ticket sales and parking covered less than half of a zoo's costs. To boost revenue, industry experts recommended that new exhibits be undertaken every two years, yet their development was expensive, particularly when customization was involved.7
Supporters underscored zoos' positive economic impact on host cities. Zoos created jobs, generated tax revenue, and served as marketing tools to promote tourism and spur community revitalization. According to the AAZPA, accredited zoos and aquariums in the U.S. were responsible for nearly $4 billion in annual economic activity and 11,000 full-time jobs in the 1980s.8 Remarkably, zoo and aquarium attendance exceeded annual attendance at all professional football, basketball, and baseball games combined.9
In the late 1980s, however, zoo attendance dropped nationwide. Competition for visitors had intensified. Besides traditional alternatives for family entertainment such as museums and concerts, which were arguably distinct from zoos, amusement and theme parks had encroached on zoos' turf by adding animal displays. Busch Gardens, for example, had rides and animals that entertained visitors for an entire day.
This period saw the arrival of a new breed of zoo managers. In contrast to early directors who were largely enamored of animals, many new directors were business professionals who looked at zoo management differently. They thought about nontraditional opportunities and revenue streams. Some directors took to marketing their zoos as destinations for leisure and recreation. Others conceived of plans such as breeding and selling exotic species, which was strictly forbidden by the AAZPA. Most zoo managers still abided by AAZPA regulations.
III. San Diego Zoo: Operations
The San Diego Zoo operated as a nonprofit organization run by the ZSSD. The ZSSD, in turn, was governed by a 12-member board of trustees. The land title and the animal exhibits belonged to the City of San Diego Water Department and the City of San Diego, respectively. The ZSSD was also responsible for the Wild Animal Park, an enterprise in a second location (see below). The two entities employed 1,500 people full-time. Together, the Zoo and Animal Park were billed as the "greatest zoo in the world."10
Mission
In promotional literature, the Zoo was described as "a conservation, education and recreation organization dedicated to the reproduction, protection, and exhibition of animals, plants and their habitats."11 It was accredited by the AAZPA.
Budget
The ZSSD's 1988 budget, which included operations of the Wild Animal Park, was $68 million. (That was more than 10 times the budget of a typical U.S. zoo such as the Dallas Zoo.) Animal collections and exhibits accounted for 25% of the total while auxiliary activities (e.g., costs of food, gifts and ride maintenance) absorbed 44%. The remaining allocations were: general administration, 14%; fund-raising, 7%; hospital and research activities, 5%; and membership and education activities, 5%.
The largest sources of revenue in FY1987 were admissions (41% of the total) and auxiliary activities (36%). The latter included retail merchandise and food sales, in-zoo transportation, and parking at the Wild Animal Park. The next largest revenue source (8%) was ZSSD membership dues. In 1987, more than 150,000 member households paid annual dues of $45. (Admission to the zoo was free to ZSSD members. One-day general admission was priced at $8.50 in February 1988.) The rest of ZSSD revenue (15%) came from a city property tax, grants, donations, and investment income.
Over the last five years, expenses had risen at a compound annual rate of 9%. Costs for animal care were rising at almost 12%, which included inflation of 4%. In addition, the Zoo was subsidizing the Wild Animal Park, which had turned a profit in only one of its first 13 years of operation. In 1984, for example, the Park lost $825,000. The Zoo itself needed capital for ongoing programs to improve facilities. Zoo management realized that $4.5 million of the 1987 revenue was "nonrecurring income" from the panda visit. Future donations and grants were not predictable, and there was no formal, corporate donation program in place at the Zoo.
Expertise in Conservation
The San Diego Zoo was known worldwide for its expertise in animal conservation and species preservation. It initiated the practice of performing necropsies on all of its deceased animals and spearheaded development of the field of zoological pathology. In 1975, the Center for Reproduction of Endangered Species (CRES) was created to counter the rising worldwide trend of species extinction. A sizeable infrastructure had been built over the last decade, which led to formidable 5- to 10-person teams of scientists and staff in six major fields: genetics, virology, immunology, reproductive physiology, behavior and pathology.
The CRES bred endangered species in captivity for release into their native habitats. It even maintained a cryopreservation facility for rare sperm and eggs called the Frozen Zoo. By the late 1980s, the Center had successfully raised African Black Rhinos, California Condors, cheetahs, tigers, and a large number of other species.
Wild Animal Park
The Wild Animal Park was located 35 miles northeast of the Zoo. With grounds covering 1,800 acres (2.8 square miles), the Park provided an expansive setting for animals to live in and be observed. Animals were regularly exchanged between the two locations.
Horticultural Expertise
In addition to the extraordinary variety of its animals, the Zoo held a second treasure: a fully accredited botanical garden containing 3,500 species, including endangered plants. The staff's horticultural expertise enabled them to grow food for some zoo animals. That included 18 varieties of eucalyptus trees to feed koalas as well as varieties of bamboo suitable for pandas.
Relationships with Chinese Zoos
The San Diego Zoo had developed relationships with zoos throughout the world. Through the contacts of one of its trustees, the Zoo started working with Chinese zoos in 1979 to help endangered animals—notably, the red panda, takin (large goat-antelope), and Manchurian cranes. In the 1980s, Zoo management, which then included Myers, successfully negotiated exchanges of several Chinese animals for exhibition as U.S. and world "firsts." Prominent examples included:
1983
a pair of Chinese Monals (pheasants): the first exhibition outside China since the 1800s
1984
golden monkeys sent as "conservation goodwill ambassadors": the first exhibited in the Western world
1986
eastern kiang (mule): the first exhibited in the U.S.
By 1987, when the giant pandas arrived, the Zoo had fostered the first birth of a Sichuan takin outside of China. (The takin generally shared habitats with the giant panda.)
Animal transfers between the San Diego Zoo and zoos worldwide typically took place in accordance with AAZPA policies and in the case of endangered species, an AAZPA Species Survival Plan (SSP). Begun in 1981, this cooperative animal management program was designed to manage breeding of selected endangered species so they could develop healthy, self-sustaining populations. Some species granted SSP status were deemed "flagship species" for their capacity to elicit strong feelings from the public.12
Initiatives at the Zoo in the Late 1980s
San Diego Zoo built its first "multi-species habitat" in 1986. Instead of isolating animals of one species, this area assembled animals found side by side in the wild and native plant life. The Zoo pioneered the design and construction of cageless, open-air exhibits with invisible wires and moats that allowed visitors to see better and even touch and feed animals. This naturalistic approach corresponded with growing interest in animal conservation and quality of life as well as the commercial need to enhance the zoo experience for visitors.
In 1986, San Diego Zoo's 70th year of operations, the ZSSD launched a flashy marketing campaign to celebrate and entice the public to visit. TV ads showed tigers and other animals cavorting to classical music, and giant billboards appeared all over the city.13 (For key dates in the Zoo's history, see Exhibit 2.)
Exhibit 2 | History of the San Diego Zoo: Selected Key Dates
1916
Plans begin for the San Diego Zoo; Dr. Harry Wegeforth establishes the Zoological Society of San Diego
1921
City of San Diego turns over 100 acres of land in Balboa Park to the Zoological Society
1925
Belle Benchley becomes the first female zoo director worldwide, setting the stage for San Diego's progressive approach to zoo operations
1969
First time for annual zoo attendance to reach 3 million
1972
Wild Animal Park opens in part to assist the zoo's breeding programs
1975
Center for Reproduction of Endangered Species founded
1979
San Diego Zoo starts working with Chinese zoos to help endangered animals—notably, the red panda, takin and Manchurian cranes
1985
A bald eagle is hatched at the zoo for the first time in 32 years
1985
Douglas Myers becomes executive director of the Zoological Society
1986
The Zoo builds its first multi-species enclosure
1986
San Diego Zoo turns 70 years old and begins a strong marketing campaign
1987
Basi and Yuan Yuan, two giant pandas, arrive on a 200-day loan from China
Source: San Diego Zoological Society History, http://library.sandiegozoo.org/history.htm.
In March 1988, the month after the giant pandas' departure, the Tiger River Exhibit (a.k.a. the Kroc Family Tropical Rain Forest) was scheduled to open. It was the most costly and challenging exhibit ever undertaken by the Zoo: The enclosure alone ran a cool $5.8 million.14 Joan Kroc, the widow of McDonald's restaurant founder Ray Kroc, had donated $3.3 million in 1985. It was the largest private donation in the zoo's history.
The next new exhibit, if Myers could swing it, would house giant pandas. They would be the star attraction for the Zoo.
IV. Giant Pandas: The Species
With their black ears, eye patches, shoulders and legs, and contrasting white bodies, giant pandas (Ailuropoda melanoleuca) grew to an adult size of 200 to 300 pounds. In the wild, they had a life expectancy of 14 to 20 years. In captivity, they lived an average of 28.
Pandas had a rather sedentary lifestyle. Due to poor digestion, they spent 12 to 16 hours each day consuming bamboo for nourishment—from 20 to 40 pounds of it. While the pandas might come across 25 varieties of bamboo during the course of a day, they tended to be picky and ate only four or five types. They sat upright as they ate, much like humans sitting on the ground. (See Exhibit 3.)
Exhibit 3 | A Panda at Its Favorite Pastime
Source: (c) Lissa Harrison.
Not surprisingly, people saw the giant pandas as cute, lumbering creatures. In their natural habitat, however, they could be as dangerous as any other "bear."a They were skilled tree-climbers and swimmers and ventured to high altitudes to find food.15
Habitat
Giant pandas lived in a few remote mountain ranges in central China (Sichuan, Shaanxi, and Gansu provinces) at elevations between 5,000 and 10,000 feet. These areas were usually cool, misty, and damp. Pandas did not hibernate. In the summer, when temperatures rose, they headed to higher and cooler elevations. On the average, a panda roamed a 1.9 square-mile range.
Over the past 15 years, the total area of panda habitation had declined 53%.16 The chief causes were logging and conversion of land to agricultural use. With panda pelts worth up to $40,000 on the black market, poaching also occurred, even though convictions for the offense after 1983 carried the death penalty.17
Reproduction
Females reached breeding maturity at 4 to 8 years of age and could reproduce until age 20, but most mothers in the wild raised only five to eight cubs in their lifetimes. They were able to conceive once a year, during a 2 to 3 day period, and give birth 95 to 160 days later to a 4-ounce cub (1/800th the size of the mother). When twins were born, only one cub usually survived.b Mothers then spent 3 years raising the cub.
During the mating period, males and females attracted each other with calls and scents. Their sense of smell was highly developed. For the rest of the year, they lived solitary lives.
Protected Status
In 1987, the population of giant pandas in the wild was generally estimated to be less than 2,500. The official count was 1,100, based on the Second National Panda Survey conducted by China's Ministry of Forestry and the World Wide Fund for Nature (WWF) in 1985–88.18
Coordinated international efforts to protect pandas began in the fall of 1979 when Chinese government officials agreed to develop a joint project with the WWF. It became the first international conservation organization to work in China. The WWF had been keen to land the project for its 20th anniversary year, in 1981. The giant panda was its longstanding logo.c
By 1988, there were various protections in place for the giant panda as an endangered species. In the U.S., the Endangered Species Preservation Act of 1969 prohibited the importation and sale of species in danger of worldwide extinction. Additional legislation in the 1970s and early 80s strengthened existing laws and charged the Fish and Wildlife Service at the Department of the Interior with overseeing compliance for land animals. By 1988, the giant panda had been placed on the endangered species list.
Internationally, trade in endangered species was limited by The Convention on International Trade in Endangered Species of Wild Fauna and Flora (CITES). Both China and the U.S., among some 90 other countries, were signatories. In force since 1973, the treaty banned trade of endangered species undertaken for commercial purposes and set forth additional restrictions depending on the status of the species. In 1984, the giant panda was moved up from CITES Appendix III to Appendix I, which carried the strictest regulations.
In China, the China Wildlife Conservation Association (CWCA) had been established in 1983 as a nongovernmental organization (NGO) to promote sustainable development. The CWCA adopted the giant panda as its logo. Organized under the auspices of the China Science Association, it became the largest ecological conservation organization in China and joined the International Union for Conservation of Nature and Nature Resources.
By the late 1980s, there were 13 managed care facilities for giant pandas in China's central mountain region.19 The main centers were Wolong National Natural Reserve (which started a panda program in 1980) and the Chengdu Panda Breeding Center (established in 1987). The purpose of these facilities was to study panda habits, breeding cycles, interactions and eating preferences so that scientists could effectively transition pandas from zoos to the wild.
Sadly, breeding programs in China had not been very effective. From 1936–88, the 345 pandas in captivity had produced 67 litters of 106 cubs, and only 32 survived for more than one year.20 In other words, for over 50 years, the programs had produced less than one cub per year.
V. Panda "Exchanges"d: A Brief History
Between 1936 and 1946, a period of political turmoil in China, animal hunters took giant pandas to the U.S. and Great Britain.21 When World War II and the Chinese revolution ended, the nascent People's Republic of China put a stop to the panda outflow. The government adopted the giant panda as a national treasure and carefully controlled access to it.
In the late 1950s, the government began to employ giant pandas as goodwill ambassadors in a practice that became known as "panda diplomacy."22 The first country to receive a panda as a state gift was the USSR. From 1957 to 1982, China presented pandas to 8 more countries, including the U.S.e (See Exhibit 4.) The animals were generally sent abroad in pairs.f The last state gift was a male sent to Japan to replace the male in the original gift after its death in 1980.
Exhibit 4 | International Transfers of Giant Pandas, 1957–87
State Gifts         
Country Recipient           Zoo (City)            Year*    Duration             Pandas
USSR     Moscow             1957      n.a.       Ping Ping
USSR     Moscow             1959      n.a.       An An
DPRK (Korea)     Pyongyang         1965-1980          n.a.       Dang Dang, Sang Xing, and 3 more
USA       National (Washington)   1972      n.a.       Ling Ling, Xing Xing
Japan    Ueno (Tokyo)     1972      n.a.       Lan Lan, Kang Kang
France  Vincennes (Paris)            1973      n.a.       Yan Yan, Li Li
UK         London 1974      n.a.       Jia Jia, Jing jing
Germany            Berlin    1974      n.a.       Tian Tian, Bao Bao
Mexico Chapultepec (Mexico City)           1975      n.a.       Ying Ying, Bei Bei
Spain    Madrid 1978      n.a.       Shao Shao, Qiang Qiang
Japan    Ueno (Tokyo)     1980      n.a.       Huan Huan
Japan    Ueno (Tokyo)     1982      n.a.       Fei Fei
Exchange of Animals     
Austrian broker London, UK        1958      n.a.       Chi Chi
Exhibition Loans
Germany (West)              Tierpark (Berlin)              1958      1 mo.    Chi Chi
Germany (West)              Frankfurt            1958      1 mo.    Chi Chi
Denmark            Copenhagen      1958                    Chi Chi
USSR     Moscow             1966      7 mo.    Chi Chi
Japan    Fukuoka City      1980                    Bao Ling, HsanHsan
Japan    Oji (Kobe)           1981                    Zhai Zhai, Rong Rong
USA       Los Angeles        1984      3.5 mo. Ying Xin, Yun Yun
USA       San Francisco     1985      6 mo.    Ying Xin, Yun Yun
Canada Toronto 1985      3 mo.    Qing Qing, Quan Quan
Ireland  Dublin  1986      6 mo.    Ping Ping, Ming Ming
Sweden Parken (Eskilstuna)         1986                    Chuan Chuan, Jin Jin
Belgium              Antwerp             1987      4 mo.    Wan Wan, Xi Xi
Netherlands      Safaripark Beekse
Bergen (Hilvarenbeek)   1987      5 mo.    Chuan Chuan, Rong Rong
USA       Busch Gardens (Tampa) 1987      5 mo.    Ling Ling, Yun Yun
USA       San Diego           1987      200 days             Basi, Yuan Yuan
* Year of arrival at the zoo. Discrepancies among sources stem from lack of clarity between dates of agreement and arrival at the zoo, scheduled versus actual arrival, and original versus second or replacement animals.
Sources: http://www.china.org.cn/english/features/panda/37969.htm and https://www.giantpandazoo.com.
In the mid-1980s, diplomatic goals became entangled with commercial pursuits in the so-called "rent-a-panda" period. It began when pandas loaned to the Los Angeles Zoo for exhibit during the 1984 Olympic Games were subsequently sent to San Francisco at a fee of $100,000 per month.23 Thereafter, the Chinese government—and freelance agents and intermediaries—concentrated exclusively on short-term, fee-based exhibition loans of 3 to 6 months.24 Zoos throughout the world proffered rental fees, percentages of souvenir sales, overseas trips, and various other incentives and compensation as they scrambled to obtain pandas.
The two official sources for giant pandas in China operated independently. One was the Ministry of Forestry, which worked with the CWCA. The other was the Chinese Association of Zoological Gardens (CAZG), an NGO affiliated with the Ministry of Construction.g The CAZG had access to 21 zoos with 60 pandas, nearly twice the number controlled by the CWCA.
To procure pandas, a foreign zoo generally began by approaching one of the two NGOs. The zoo and NGO negotiated a letter of intent specifying, among other things, the particular animals to be transferred and arrangements for payment to China.h Depending on the NGO, the document was then sent either to the Ministry of Forestry or Ministry of Construction for approval. An approved contract passed through the Ministry of Foreign Affairs to the State Council. Giant pandas remained so tied to Chinese diplomacy that any transfer agreement had to receive final approval from the Premier himself.25
During the second half of the 1980s, conservationists in China and the U.S. became increasingly concerned about the treatment of pandas in international transfers and the dwindling population of pandas in the wild. In the U.S., panda advocates voiced doubt about the diligence with which Chinese authorities used foreign funds provided expressly for panda conservation.26 In China, officials in some circles began to give more thought to how to use panda loans to further breeding and conservation research.
Meanwhile, the giant panda continued to enjoy worldwide popularity and high demand. In the U.S. alone in 1988, at least 30 institutions were negotiating or planning to negotiate with China for pandas.27
VI. Negotiating the 1987 Loan
The negotiations that culminated in the 1987 loan of the two pandas, Basi and Yuan Yuan, from their home zoo, the Fuzhou Zoo in Fujian Province, took nearly 10 years for the San Diego Zoo to complete.28 The ZSSD dealt with the Ministry of Forestry and CWCA, the organizations through which it had arranged all of its previous animal exchanges. (These arrangements were, literally, two-way exchanges.) The ZSSD agreed to bend some Zoo policies for animal care in order to meet Chinese preferences and practices for pandas. As part of this arrangement, Myers also made a gift to the Chinese, although he did not publicly disclose its nature. The ZSSD sent a 17-person delegation, including six couples, to China for the signing ceremony.
In a rare public comment on the negotiations, Myers told one journalist: "We deal in friendship, and friendship means trust. . . . Nine, ten years ago, the thought of pandas or golden monkeys . . . may have been considered unrealistic. . . . Our friendship with the Chinese has allowed us many unbelievable animals."29
VII. The Impact of the Panda Visit
To accommodate Basi and Yuan Yuan in 1987, the San Diego Zoo renovated the existing 1,200-square-foot, clouded leopard enclosure at a cost of $850,000.30 Workers improved the landscaping and installed air conditioning, large picture windows, and two sleeping areas.31 The pandas had to be kept apart. They were expected to consume 4.5 tons of bamboo during their visit. The Zoo could grow that amount on its grounds, but backup supplies were also secured.
Over the course of the pandas' July 23–February 10 visit, the Zoo expected a 50% increase in visitors.32 The annual visitor total in 1986 had been 3.35 million.i (See Exhibit 5 for attendance at comparable San Diego attractions.) Since the increased volume would affect traffic near the Zoo, highway approaches were reconfigured, and satellite parking with shuttle service was set up. The Zoo had only 3,150 regular parking spaces, so it leased a lot with 2,500–3,000 more spaces from the city at $1,000 per month. Zoo employees were asked to park off-site. To facilitate viewing of the pandas, the Zoo constructed a raised area outside the exhibit that would handle 150 visitors at a time. Zoo hours were extended, and 150–200 extra employees were hired for parking services, food service and gift shops.33
Exhibit 5 | Estimated Attendance Levels at Major San Diego Attractions in 1986*
Attraction           Visitors Description
Old Town San Diego State            5,740,000           Nonprofit
SeaWorld San Diego                      3,440,000           Profit
San Diego Zoo                                3,350,000           Nonprofit
Bazaar del Mundo                         1,530,000           Profit
San Diego Wild Animal Park        1,430,000           Nonprofit
Cabrillo National Monument      1,170,000           Government
Torrey Pines State Reserve          960,000               Government
Belmont Park's Rides and Attractions       670,000               Profit
Reuben H. Fleet Science                              520,000               Nonprofit
San Diego Museum of Art                          470,000               Nonprofit
Birch Aquarium                                           380,000                Nonprofit
San Diego Natural History Museum         340,000               Nonprofit
Hornblower Cruises & Events                    210,000               Profit
San Diego Museum of Man                       180,000               Nonprofit
San Diego Aerospace Museum                 160,000               Nonprofit
Maritime Museum Association                 140,000               Nonprofit
*Except for San Diego Zoo (actual attendance). Estimates for other attractions derived by reducing actuals for 2001 by the percentage difference that actually occurred for the San Diego Zoo.
Original source: San Diego Business Journal, 2001, www.sdbj.com.
The Zoo also modified its normal procedures for animal care. Part of its philosophy was not to expect animals to behave anything but naturally, yet the pandas' Chinese handlers insisted that the pandas perform and have regular human contact. The handlers' rationale was that the pandas would thereby stay fit and approachable, allowing trainers to take their blood and monitor their health. The trainers slept in trailers near the animals' enclosure—another practice counter to San Diego Zoo policy.
By the pandas' departure 10 days after Super Bowl XXII, which San Diego also hosted, some 2 million people had seen the pandas. For the 1987 fiscal year, which represented the bulk of the pandas' visit, total annual ticket sales for the zoo hit an all-time high of 3.9 million—a 16% increase over 1986.34 No separate entrance or supplementary fee was required to see the pandas. They still added $4.45 million to the ZSSD's 1987 revenue "excess,"j after expenses of $5.5 million. (They would also add, albeit much less, to revenue for FY1988. The total cost of the 1987–88 panda visit was about $7.5 million.)35
VIII. Negotiating the Pandas' Return: Multiple Stakeholders
To negotiate a return of giant pandas, Myers realized that he would have to deal with several stakeholders and interest groups—and not just those in China. In the U.S., there were government agencies and officials at municipal, state and federal levels. International NGOs devoted to nature conservation and animal rights included the AAZPA, WWF, and International Union for Conservation of Nature. These groups' interests, policies, and positions could help or hinder Myers's efforts.
One clear legal requirement in the U.S., which aligned with the CITES treaty, was that the ZSSD apply to the Fish and Wildlife Service for a permit to import giant pandas. To approve a permit, the Service set three conditions: no harm to the survival of the species in the wild, the capacity of the receiving institution to provide adequate care for the animal, and benefit to the species from importing the animal. An application for a permit could be opposed or supported by any group. The International Fund for Animal Welfare, for example, generally took a stand against putting giant pandas in zoos.
Given the large number of American zoos interested in giant pandas, the Fish and Wildlife Service would likely limit the number of import permits. When the time came, Myers would have to make a strong case for the San Diego Zoo.
IX. U.S.-China Relations
When the People's Republic of China was established in 1949, the U.S. Government chose not to officially recognize the Communist government. As the Vietnam War dragged on and the Cold War with the USSR hardened, U.S. President Richard Nixon saw a strategic advantage in developing a relationship with China. In mid-1971, at the invitation of Chairman Mao Zedong, the U.S. Table Tennis Team played exhibitions in China. (This was called "ping-pong diplomacy.") In early 1972, Nixon himself visited China and initiated an 8-year-long process that culminated in the establishment of formal, diplomatic relations. To mark that first visit, Mao gave Nixon a pair of giant pandas; Nixon reciprocated with a pair of musk-oxen.
The relationship between the two countries improved through the 1970s and 1980s. After the death of Mao, "pragmatic" Deng Xiaoping took over. He spearheaded the modernization of the economy and opened it for international trade. Deng visited the U.S. in 1979, and in 1984, President Reagan visited China. Although the status of Taiwan, among other issues, remained a source of tension, U.S.-China ties expanded. Cultural and scientific exchange agreements were reached in 1984. From 1980–88, bilateral trade (combined export value) rose nearly 70%.36
In February 1988, after 7 years as vice president of the U.S., George Bush was expected to run for President in the fall election. He had served as Chief of the U.S. Liaison Office in China from 1974–75 (when there was no mission or ambassador). He retained ties with high-level Chinese officials that could facilitate Sino-American negotiations.
X. How to Negotiate with the Chinese: American Perceptions
Myers had communicated extensively with Chinese scientists and government officials over "first" exhibits of various animals, but he expected the negotiations now on his mind to be more challenging. He wanted pandas for a longer period than any arranged to date. To prepare his approach this time, he could consult a small but growing literature on Americans' negotiations with Chinese counterparts.
One of the most common observations centered on the expression "friend of China" (lao pengyou). Americans believed that this status accorded favorable treatment. Many executives seeking business with China did their utmost to curry favor with the Chinese and become recognized as a "friend."
U.S. diplomats had a different view of the Chinese government's sense of friendship. Among those involved in opening relations in the mid-1970s, Richard Solomon had written:
The most fundamental characteristic of dealings with the Chinese is their attempt to identify foreign officials who are sympathetic to their cause, to cultivate a sense of friendship and obligation in their official counterparts, and then to pursue their objectives through a variety of stratagems designed to manipulate feelings of friendship, obligation, guilt or dependence. 37
Former U.S. Secretary of State Henry Kissinger cautioned, "The proclamation of friendship makes it that much more difficult to disagree on those issues which the Chinese declare—usually at an early stage of a negotiation—as matters of principle and therefore beyond compromise.38
Other aspects of Chinese negotiating behavior observed by American diplomats and political scientists included Chinese wariness of foreigners, skill in casting foreigners in the role of supplicants, early moves to establish a favorable agenda, emphasis on historical perspectives, and uninterest in legal concepts. Solomon advised American negotiators to have a clear sense of their objectives, to present positions in a broad framework, to minimize media pressure, and to exercise patience.39 MIT Professor Lucian Pye, an eminent China specialist, reinforced these points in a Harvard Business Review article titled, "The China trade: making the deal."
A number of American business executives concluded that their Chinese counterparts were "tough bargainers." The size of their negotiating teams was imposing, and they engaged in "endless bargaining"—even reopening deals that Americans considered complete. At the same time, some aspects of Chinese international negotiating behavior evolved. In surveys conducted between the late 1970s and late 1980s, American and other executives' perceptions of the keys to success in negotiations in China shifted from "soft," cultural factors to "hard" elements such as budgetary allowances and China's need for American technology.40
XI. Myers's Plans
As Myers sat back in his chair to digest this information, his phone rang. It was another inquiry about his plans for giant pandas. This call was from a ZSSD trustee, but she certainly was not the only person in San Diego thinking about pandas. Bringing them back would be a boost for the Zoo, its international reputation, and, for that matter, Myers's reputation. He had, after all, touted the Zoo as one of the greatest in the world.
Myers looked forward to negotiating for pandas with Chinese representatives but he knew it would be challenging. He refocused his attention to three planning tasks:
Developing an appropriate framework or structure for the transaction.
Identifying the main agenda items for negotiation.
Crafting a communication strategy and talking points by which to persuade his powerful Chinese counterparts to allow pandas to return to the San Diego Zoo.
What exactly should he do in each area?
Source: This case was prepared by Stephen E. Weiss, Associate Professor of Policy and International Business, Schulich School of Business, York University, and Sarah Tatrallyay (IMBA '10). It is intended to provide a basis for class discussion, not serve as a complete factual record or assessment of the actual events. The authors gratefully acknowledge the assistance of Douglas Myers, Christina Simmons, David Towne, and Donald Lindburg. Any errors in the document are solely the responsibility of the authors. Copies may also be obtained from the Program on Negotiation at Harvard Law School at www.pon.org or 800-258-4406 (within U.S.) or 781-966-2751 (outside U.S.). © Copyright, 2012–13, Stephen E. Weiss and Sarah Tatrallyay.

Sortmyessay.com Plagiarism Free Papers

Are you looking for custom essay writing service or even dissertation writing services? Just request for our write my paper service, and we\'ll match you with the best essay writer in your subject! With an exceptional team of professional academic experts in a wide range of subjects, we can guarantee you an unrivaled quality of custom-written papers.
Why Hire Sortmyessay.com writers to do your paper?
Quality- We are experienced and have access to ample research materials.
We write plagiarism Free Content
Confidential- We never share or sell your personal information to third parties.
Support-Chat with us today! We are always waiting to answer all your questions.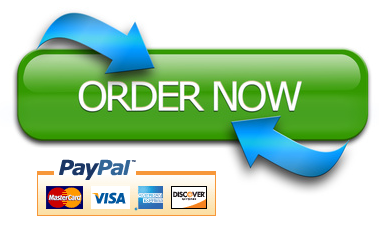 SortMyEssay.com is an online academic writing platform that provides customers with high-quality papers, regardless of their academic level or the country they come from. Founded in 2012, SortMyEssay.com has quickly become one of the leading providers of quality academic writing services across the globe. It is well known for its exceptional customer service and its dedication to providing only top-notch content to its customers.
At SortMyEssay.com, we understand that not all students are on the same academic level – some may be just starting out, while others may have already completed a number of degrees in various disciplines – so our team strives to provide essays that meet each student's individual needs. Our writers have been specially trained to write according to different levels of students and also customize each essay according to the client's specific requirements and instructions given by their professor/teacher/lecturer etc., thus ensuring accuracy and quality at all times.
When it comes to undergraduate (UG) essays, our writers focus on topics such as Accounting, Biology, Computer Science, Economics, English Literature and Language Arts among many others; Masters' (MA) essays usually require profound knowledge about a particular subject matter or topic with respect to which our experts are well versed; Doctoral (PhD) essays call for original research work based on primary sources; Postgraduate (PG certificate/diploma) essays are more focused on extensive secondary source review focusing on areas such as Business Administration or Human Resource Management; And finally Professional Certification courses requires up-to-date knowledge about current developments & trends within a particular field like Project Management or Quality Assurance etc.. Such broad range allows us to accommodate almost any request made by our esteemed customers who can rest assured knowing their essay will be written perfectly tailored towards their current educational goals & aspirations!
Our commitment towards excellence doesn't stop at just meeting your individual needs but extends even further when it comes countries served – SortMyEssay covers nearly every country around the world including USA , UK , Canada , Australia , Germany , France among other countries making sure there's nothing stopping you from achieving success! Our staff consists of professional writers committed towards delivering top notch content while keeping prices affordable enough so everyone can benefit from them no matter what part of world they live in !
Furthermore we ensure strict adherence towards deadlines set forth by clients so you don't miss any important milestones along your way . We believe time is valuable & should not be wasted trying to figure out how produce high quality paper without breaking bank – which is exactly why we turn impossible into possible & always deliver ahead schedule !
All in all we strive hard everyday make sure none our clients ever disappointed with services provided here at sortmyessay . With expert assistance available round clock guarantees fast turnaround time helping them secure good grades . As one biggest players industry today you can rely us full confidence knowing your assignment safe hands . So go ahead contact now get started journey success !
At SortMyEssay.com, we understand that quality is the key to successful academic writing and this is why all of our papers are written by experienced professionals who have extensive knowledge in their respective fields. We also ensure that each paper goes through multiple levels of review before being delivered to the customer, which includes a rigorous plagiarism check as well as editing for grammar mistakes & typos. This guarantees that only the best-written papers make it into your hands!
Although essays are our specialty, we do not limit ourselves to just this service – our writers can assist with any type of academic writing you may require such as term papers, research papers, coursework assignments & even dissertations so don't hesitate contact us if you need help completing more complex tasks!
We take pride in delivering quality services to all clients at an affordable price and believe that everyone deserves access to high-quality content regardless of their location or budget. Our commitment towards excellence has earned us accolades from customers around world making us one best online academic writing platforms available today !
So what are you waiting for ? Get started now and experience the power behind sortmyessay ! You won't regret it